Who we are
CEMI Spa operates in the sector of electrical, instrumental, hydraulic, tertiary and industrial systems.
With high design and application capacity, CEMI Spa satisfies every requirement related to the installation, operation and maintenance of industrial, civil and instrumentation plants.
The company staff counts on specialists who, with competence and experience, solve the problems of the sector in turn-key.
CEMI Spa its primary objective is the full satisfaction of its clients, to be pursued through the continuous improvement of the products and services provided, the constant monitoring of operations, reliability and respect of time.
Certified quality
CEMI Spa's international certification complies with the required standards. Our company implements all the forms of prevention necessary to ensure the absolute security and efficiency of its organisational system.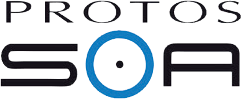 Design and manufacture
CEMI Spa designs and manufactures electrical systems for the Industrial and Tertiary sectors. The core mission of CEMI Spa is the installation of industrial electrical systems always in step with the latest regulations and the most advanced technologies.
We have the human resources and expertise required to assist companies in both routine and non-routine maintenance of industrial systems that are used 24/7, guaranteeing a service available at all times and an ability to set priorities.
We offer scheduled routine maintenance with set visits to check or obtain data on the hours of use of systems, stations and panels, and optimisation of components on the basis of their consumption and/or according to current regulations.
Our maintenance staff carries out non-routine maintenance in the event of breakages and malfunctions, or when the customer is unable to restore operation or factory settings.
We offer a service 365 days a year, even at night, with staff trained to operate in hazardous environments (ATEX), at companies in the food and metallurgical sector that use continuous production cycles, at port facilities, and even in healthcare/hospital environments.
CEMI SERVICE

maintenance of boilers and air-conditioners
thermohydraulic works
We provide support for domestic boilers and central heating systems in condominiums, shopping centres and shops, with a team of 8 specialised technicians who care for over 3,000 systems.
The dedicated technical office, run by 3 technical assistants, offers consulting and energy efficiency solutions for new and upgraded systems, from design and testing to remote monitoring and assessment of the systems.
Our staff possess a license to act as a third party responsible for systems with a power rating above 350 KW, and an F-Gas license.
Work with Us
We build great things together
CEMI Spa is always looking for qualified personnel, suitable for diversified tasks and available to develop a path of personal and professional growth.